about lady land
This program is dedicated just to ladies every Sunday and Tuesday at 11:12 to support the women role in the society presented by weam wagdy.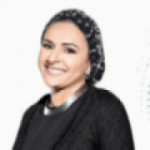 weaam wagdy
presenter of the show
Zodiac : leo Faculty : french literature Hobby : writing and reading poems > fav ong for fayrouz is eddash kan fe nas Shows : hamm yeda7ak w hamm yeda7ak ( nagham fm). Shereet cassette(radio hits). Al mic ma3ak ma3 pepsi, dars khosoosy, mobeed bashary, ma3 ba3d a7la, and lady land..