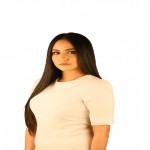 Hend Hazem
presenter of the show
- Faculty Of Mass Communication - Sign: Cancer - Favorite Arabic song: "Keefak Enta" - Fayrouz - Favorite English song: The winner takes it all - ABBA - Secret you don't know about me: I'm always scared of any moving creatures except human, and sometimes i'm scared of human beings. - I like working at Radio Hits: we help each other, non-routine work, we always have fun and laugh!.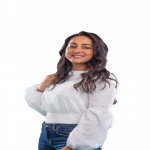 Aya Hussein
presenter of the show
-Radio Host @Mega FM 92.7 . -Current Show: "Heya w Heya" with my beloved Co-Host Hend Hazem, every Sunday & Tuesday from 12 to 2 pm. -I graduated from Misr International University, faculty of Mass Communication, major Radio & Television. -The radio career has been my dream since high school, I always believed I should go for the path that i'm most passionate about so that i can prove myself. I've given a lot into my career and i most certainly have a lot more to give. -Zodiac Sign: Scorpio -Favorite arabic artists: A big fan of Amr Diab & all his songs but I can say my favorite one is "Yodoq el bab". I like Tamer Hosny so much as well, Tamer Ashour, and Ramy Sabry. -Favorite english artist: The Weeknd, Charlie Puth, Rihanna, and LP..